The government has categorised holistic healing therapies such as the pregnancy reflexology and the remedial massage work we do at Essential feeling, as being less safe than getting a haircut. Apparently maintaining social distancing working only on a client's feet whilst wearing full PPE, disinfecting between clients and treating fewer patients to allow our space to air and ensure no cross contamination, is a colossal risk to the spread of Covid-19. To the point where holistic health therapies are bundled up into the same category as the body touching and up close and personal nature of strip clubs.
Yep, you got it right. Reflexology sits nestled against adult nightclubs for re-opening.
Our professional bodies, including the Association of Reflexologists have written to the government about the value and real life content of holistic healing therapies. They've pleaded with MP's who have argued our case with parliament. And still the issues remain.
Nope, we're told. You must take your brand of holistic healing therapies and wait like the rest in your group who have way more close contact with the public. We have apparently being categorised as we have because of scientific research which shows the health benefits of getting a haircut in a salon whilst blowing around hot air, during which it's impossible to wear a mask for the entire duration of your visit, is less risky than me as your reflexologist sitting at your feet, wearing a mask a visor.
Ah, but the government must know what they're doing, right?
Well, that's what we thought. At first. We trusted them. We closed down Essential Feeling on 16 March which means we don't earn. Being self-employed we don't pull in a wage if we don't work.
But, that's all fine because we care about our country and the wellness of our society. We'd rather take the hit than contribute to this pandemic. It's the nature of holistic healing therapist's that we're caring by nature. We're the last people to want to do anything harmful.
We took our self-employed income support with gratitude even though it was less than we needed to support the ongoing business costs of the three months it was initially supposed to cover. The way the government sorted this out meant that they paid out on profits after business expenses. So, even though the amount we received only covered one month's expenses, that's also fine. We understand there is only so much money to go around, and we were happy to just get something in the name of the country getting back up and running again from a better position later on.
Instead of complaining, we've taken the time to revamp our treatment rooms, and to install some new groundbreaking air conditioning units which filter out virus and bacteria. They're not cheap. But we're happy to do it. Because we care and it helps. And because we're responsible holistic healing therapists.
And yet we still can't reopen.
But. What if the government's logic makes little sense?
Honestly, we can see how massage parlours with all their sexual connotations may not be able to re-open. We're not living in a bubble, we know they exist. In fact, when you listen to the calls we get, we're could not ignore their existence even if we wanted to.
But, this assumption by many men who ask my husband 'how many girls we have' assuming he is their pimp has been adopted by the government.
And this is putting us to our knees. We're not due another respite payment until August, and that will be less than the first one. Despite us needing to invest heavily and when we do re-open, being responsible alternative therapists, they will force us to take fewer physical treatments so we have the time between clients to implement our enhanced cleaning practice.
Again this is fine. But, please, what's important for the government to understand is that we have our client's best interests at heart.
Our regulars and new people alike are calling us daily, asking for us to treat them, even though we're not allowed to. They are in pain. Either their mind or their physical body. They rely on us to balance their energy and to balance their stress. Increased stress caused by Covid-19 and all its repercussions I might add. Their life has turned upside down and they're banned from getting a perfectly legitimate holistic healing therapy that they swear supports their wellness better than any medicine.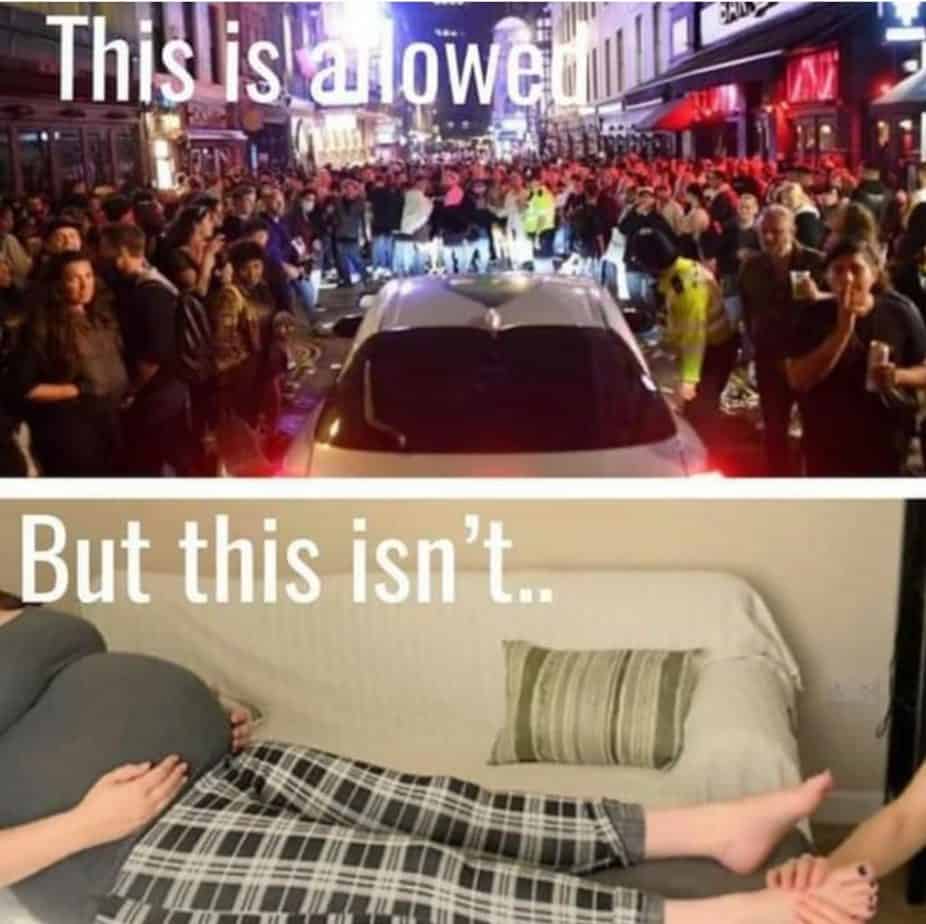 Let's break this down by type of holistic healing therapy.
Before a client arrives, we send them a risk assessment that they must complete the morning of their session and send back to us so we can check it first.
When we take any client from now on, our waiting room will no longer be in use. We'll greet clients on the drive and test their temperature with a remote infrared thermometer. Before they come any closer they'll be required to wear a mask and visor if they're not already. And to disinfect their hands using gel.
The air conditioning units that we have installed will run before the client arrives and continue after they leave. There is one virus filter in each of our treatment rooms.
We'll do the same.
This applies to all our clients.
Reflexology, including pregnancy and fertility reflexology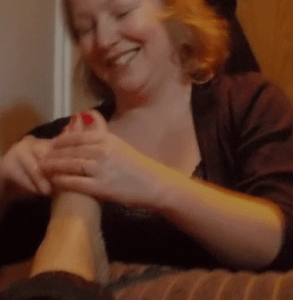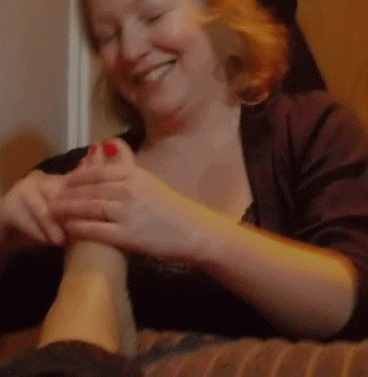 We work at a client's feet. They lie back on their chair so that our faces aren't directly facing each other. We cover our chair with a one use sheet that we wash directly after they leave. As will the towel which we use to wrap their feet in.
During this entire programme, your reflexology practitioner will be no closer to someone's face than we require to touch your feet when you lie flat on your back.
For sure, there are elements here that we would rather not do for our own safety and our clients. Despite hairdresser's being open, if you called us today and they allowed us to treat you, we wouldn't give you an Indian head massage.
But, if you're having remedial massage work done because your back or neck is stiff, then you'll be face down with your head in a cradle covered by a clean towel to filter bacteria. Our therapist will be at least 1 metre from your face — which is pointing towards the ground.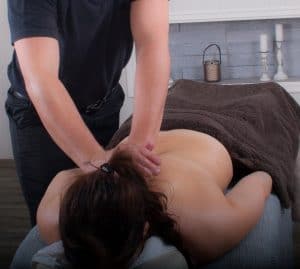 And don't forget the air conditioning unit will filter our air.
There is normally a time when we'll ask you to turn onto your back so we can work your neck from a fresh angle. We will not do that. We're experienced enough and adaptable as holistic healing therapists to work you from multiple angles. We do not need to include an approach that will not be healthy for either of us. Don't forget that at the time of writing we've had almost four months without a salary, if either of us or our clients get sick that was all for nothing.
In conclusion
We are not a spa resort where water and damp air can carry bacteria. We are not a massage parlour where clients faces come inches from another, where bodies touch and where it would be natural for intimate physical contact to spread disease. Our massage isn't even done by a woman for goodness' sake.
We treat clients with anxiety, with conditions affecting their mental wellbeing. We are their retreat away from normal life, and we seek to improve that with valid complementary techniques designed to be effective at improving our client's wellbeing. Not making them sick.
The holistic healing therapies that we offer at Essential Feeling are performed by responsible and caring responsible therapists who would well prefer to put our own financial and mental health to the side for the benefits of our clients.
And we're more responsible than some other elements that the government has lumped us together with because our healing therapies contain some similar elements. We're certainly more contentious about spreading disease than anyone drinking in a pub at 10pm.
The time has come where we no longer see the flawed logic that is preventing us from re-opening and helping our clients recover from the terrible emotional pressure and physical muscle tightness which are the effects of self isolation. And let's not forget that massage contributes towards a strong immune system. This isn't just about relaxation, improving quality of sleep and easing depression.
Now what?
We have to wait and maintain being patient. Hopefully, the government will review their flawed module which classes genuine holistic healing therapies in the same batch as sexual nightclubs and we will get a positive outcome that will allow us to practise again.
You can help us by raising awareness. Shouting from the rooftops that your chosen holistic therapy is a technique which benefits your health rather than risking it. And we will continue to work with our governing bodies such as the Association of Reflexologist's to pass evidence to the Government to use in their review studies. We are more than a sanctuary for our clients. We achieve patterns of healthy growth, in a gentle and compassionate way which our clients tell us improves their quality of life in a way that traditional medicinal practices have failed.