Meet your TherapistS
Charlie and Karen Botha are a husband and wife team who started Essential Feeling in 2010. Before this, both had high pressured jobs with long, unpredictable hours. This is why they take appointments 7 days a week from early mornings through into the evenings.
Each has their own speciality, but both are passionate about helping you improve the quality of your life. Charlie is expert in massage and Karen in reflexology. Both are qualified in pregnancy. Find out more about each of them below.
Charlie uses massage to improve improve mobility, eradicate toxins with an eye on reducing longer term pain. He has put countless hours in on the massage table since qualifying with ITEC in 2010 and since then working full time with Essential Feeling. He helps everyone of all ages, including athletes, office workers, manual workers and ANYONE in chronic pain who just isn't getting the answers nor the relief they deserve. Since qualifying, Charlie has continued his professional development, and now mixes massage modalities to customise your treatment plan.
As well as being qualified and experienced in Massage and Advanced Deep Tissue Massage, Pregnancy Massage, Trigger Point Therapy, Myofascial Release and Manual Lymphatic Drainage (MLD), Charlie is also licenced in Anatomy and Physiology giving him a deep understanding of how your body works. He will use whichever discipline (or a mix) throughout your sessions to ensure you receive the best possible session which he'll tailor for your needs.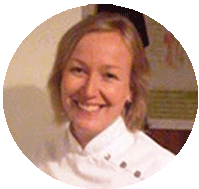 Karen
---
Reflexologist MAR registered
Karen is still amazed by the power reflexology has to balance the effects of persistent wellness issues. This could be fertility and bringing on labour to mental problems, including stress, but also depression and alzheimer's (to name a few). She is also fully qualified in spinal reflexology which her and Charlie may combine with massage to ease back pain. She particularly loves the clients whose only medical remedy for their pain is surgery.
Karen is a member of the Association of Reflexologists and carries the letters MAR after her name which show she is not only a registered reflexologist which is a sign of professional excellence in itself, but the letters are also an assurance that Karen has met the strictest standards of reflexology and is committed to constantly developing her skills and knowledge base.
Karen is also qualified in Anatomy and Physiology with a special interest in the disease of the human body as well as being a certified nutritionist and counsellor both of which she'll use as necessary to give you the information to make decisions that can assist your longer term health.
What clients say about us
We're really proud of our reviews and thank our clients for going
to the trouble of making them – thank you!